It's been thundering on and off all day here. In exciting news I went to Big Y and bought soymilk, cereal and pringles. Here is a pic of a bush and a cloudy sky.
In more exciting news, I found a flower that we are selling in the store growing in the wild! (and by wild I mean in the parking lot at the Big Y)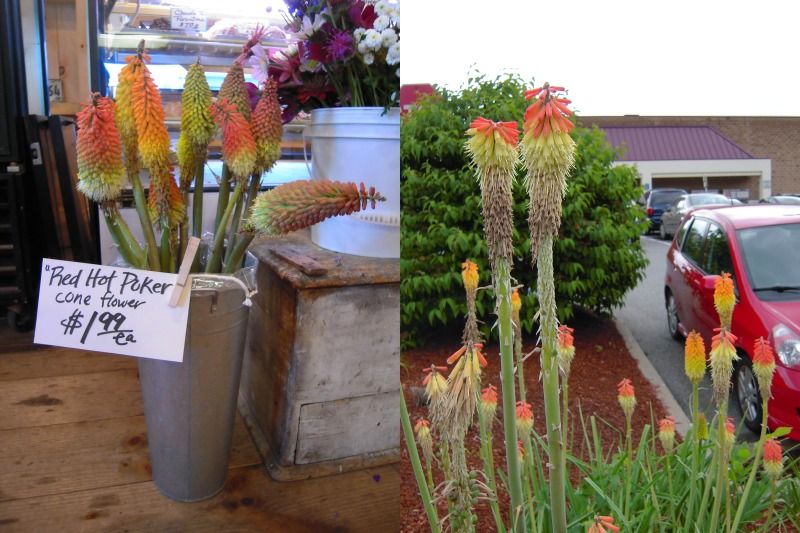 For those of you who aren't graced with the Big Y, don't worry you're not missing much.