Yesterday I decided to take pictures of what I've been up to lately.

knitting: I'm working on a triangle scarf, real easy pattern I found on Ravelry. The yarn is Noro Silk Gardern
Two books that I'm currently reading. I also just finished "The Sun Also Rises" by Ernest Hemingway. My goal is to read 24 books this year, 12 of them being classics.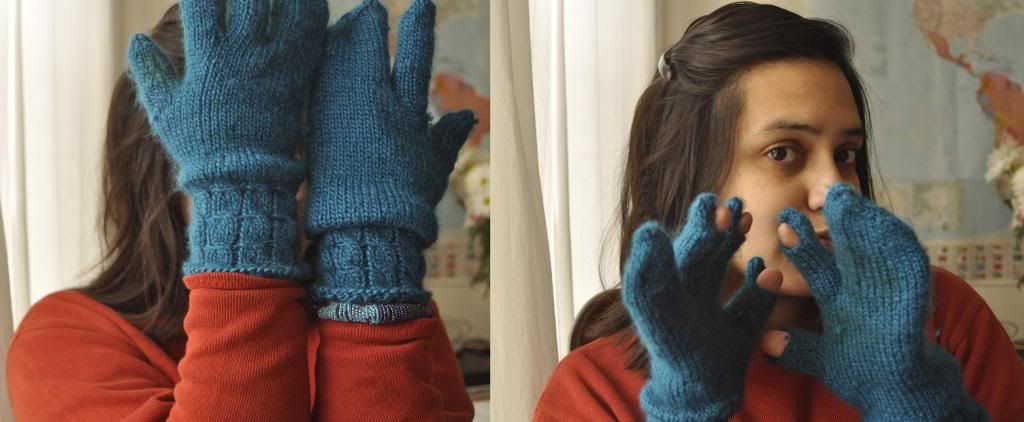 My photo gloves! I love them but I already have things I would change about them if I made them again.