I know you are all very excited. But not as excited as me to be jumping on this "bag"wagon. Hahah, wow. I was not even planning that... it just happened.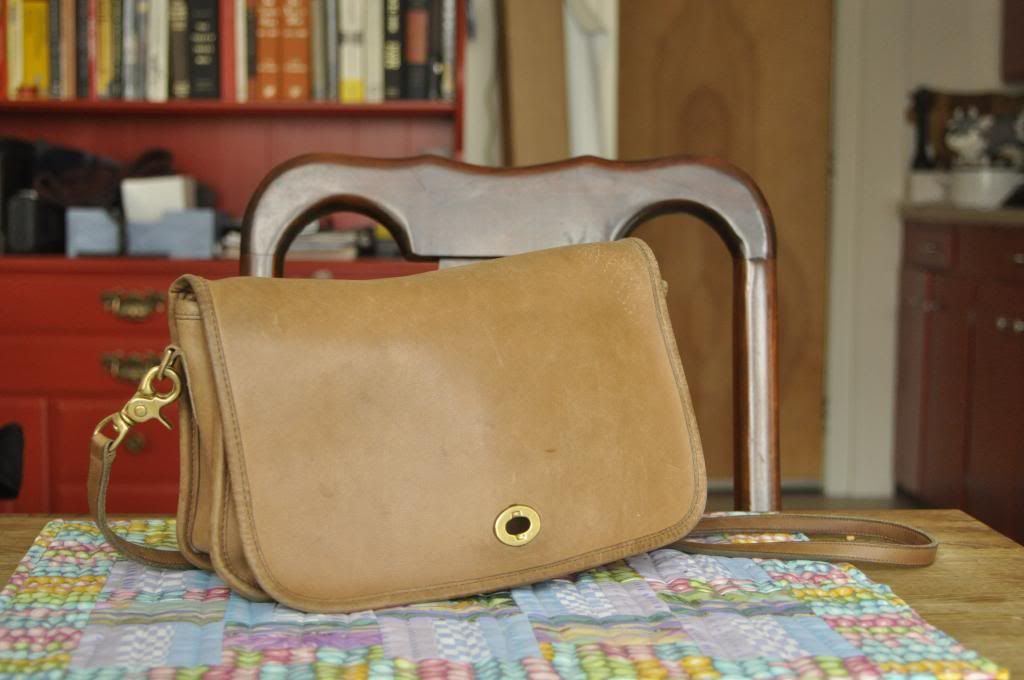 Here's my purse, well my at the moment purse. It's a Coach bag, from the 80's I think. I got it really cheap at the SalArm for $6! It's great quality, I love it.
I actually had to find my phone wallet and keys and throw them in here... I just keep stuff lying around all over the place.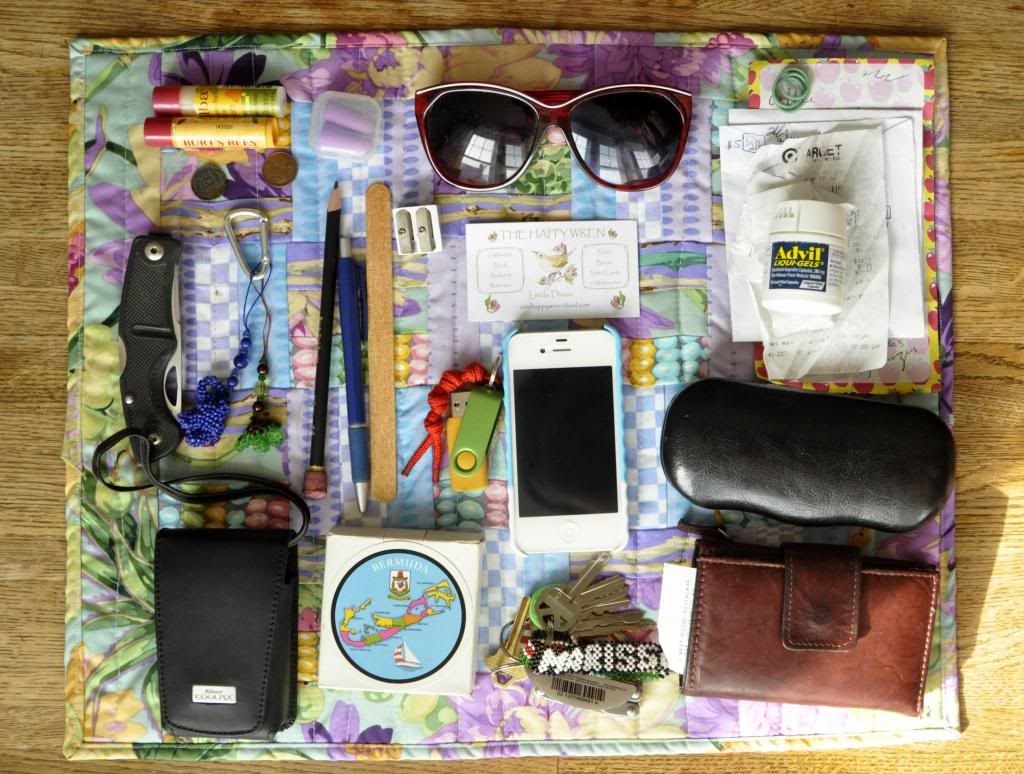 So much stuff! I can't believe all this stuff fits in my bag and I carry it around.
There is stuff in here that I never use, like the knife, but instead of going through my things I just stuck everything back in the bag.

Things in my purse :
two pomegranate lip balms *
two pennies*
one set of ear plugs
(I have very sensitive ears)
sunglasses
receipts
rubberband*
advil/ibprofen
glasses case
wallet
(it's so blah I know, I want a cool one)
keys
Bermuda circle cards!!
Nikon CoolPix point and shoot camera
knife
(I live in a sketchy area and put this in my pocket when walking to work... not that I would know what to do with it)
two beaded keychains*
one HB drawing pencil
pencil sharpener
pen
nail file*
someone's business card that I thought was cute
phone
thumb drive 16gb*
*-I had no earthly idea that this was in my purse
close up of the awesome circle cards.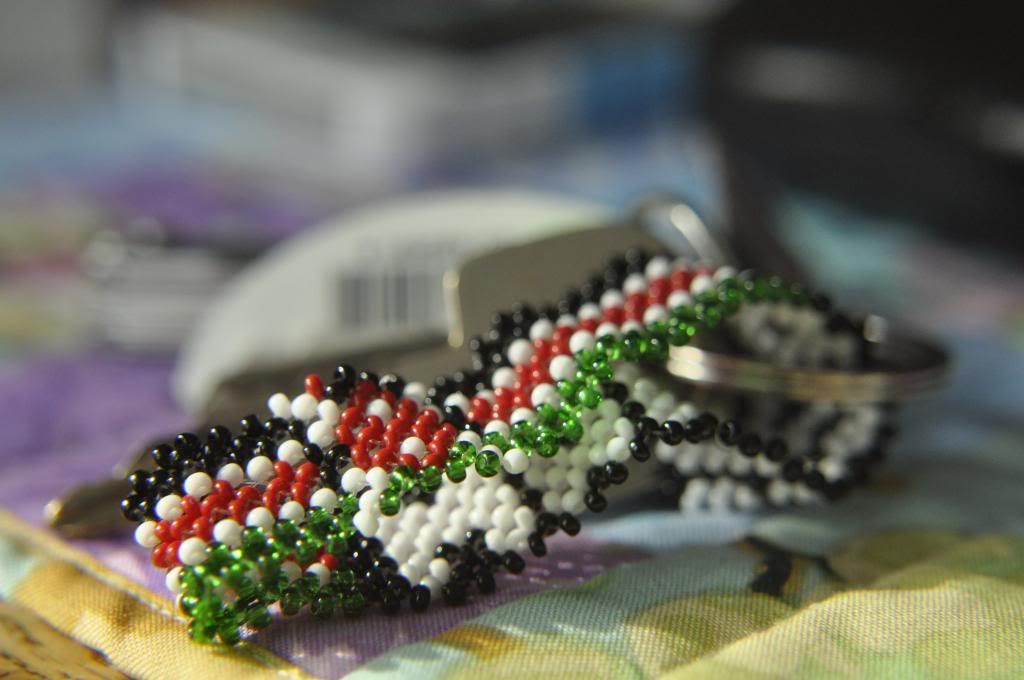 close up of my awesome keychain that is actually a bracelet that didn't fit me .... that my friend brought for me from Kenya.
Please let me know if you do a bag post because I love them.